It is that time of the year. February brings the colorful hot air balloons back to Clark. Along with that, Pampanga Clark Freeport will play host to thousands of visitors from Manila as well as tourists from all over Asia to attend the 20th Philippines Hot Air Balloon Festival in Clark.
Here are some special Clark Hot Air Balloon Festival packages that visitors from Manila can consider. These packages can help visitor avoid a few problems that have caused quite a few guests to feel upset about the experience in previous years.
Clark Hot Air Balloon Festival Excursion Package
Price is php1,700/person (php1,500 for children three-feet tall or shorter) and this entitles the holder to:
• Admission ticket to the Philippines Hot Air Balloon Fiesta in Clark
• Round-trip bus transfer from Manila to and from Clark Hot Air Balloon Fiesta
• Lunch at the Clark Wine Center near the Hot Air Balloon site




RESERVATIONS FOR
SPECIAL CLARK HOT AIR BALLOON FESTIVAL
SAME-DAY EXCURSION PACKAGE
Breakfast at Dawn
If you are an early riser, you can treat yourself to a memorable morning by catching the Hot Air Balloons take off in the early morning while enjoying a sumptuous breakfast at roof deck of Clark Wine Center. Those who enjoyed this pre-dawn breakfast at Clark Wine Center reported that it was the most comfortable and enjoyable way to enjoy this Clark Hot Air Balloon Festival in Pampanga, Philippines.



Price is php 650 per person (php 350 for children aged 12 and below) and payment can be made by cash or through Pay Pal. Payment by Paypal will be php 694 (php 380 for children ticket) inclusive of Paypal charges, account yats22@yats-international.com
Hot Air Balloon Lunch at Clark Wine Center
One of the most frequently heard complaints about the Hot Air Balloon Festival in Clark Philippines was about food and beverage. This problem has now been addressed. Famous wine shop of Pampanga Clark Wine Center offers a delightful Hot Air Balloon lunch serve on Saturday and Sunday.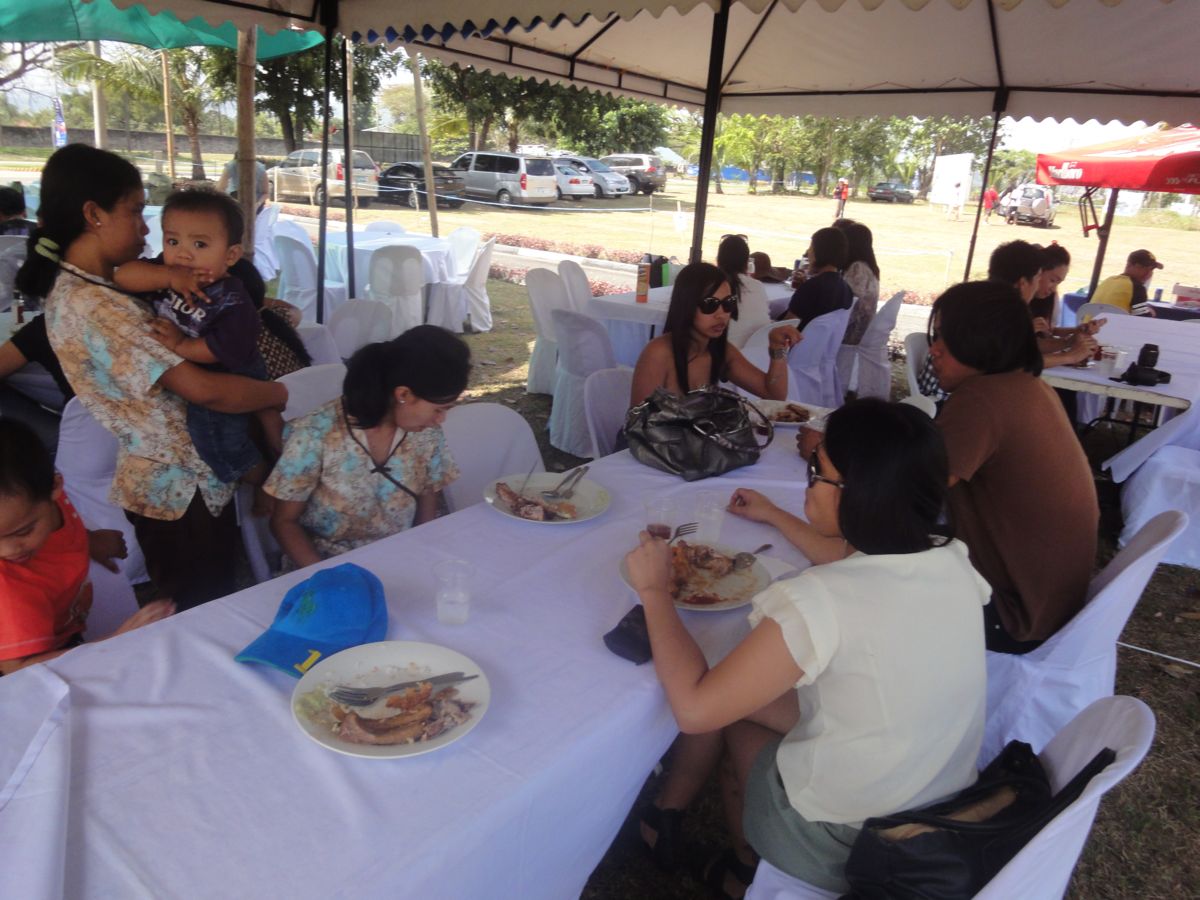 Situated conveniently near to the Hot Air Balloon site, visitors can now purchase tickets to take a lunch break and enjoy a fine meal before rejoining the hot air balloon festivities nearby. More details about this special lunch service for Clark Hot Air Balloon Festival and how to get your tickets now….




Hot lines for any questions and business pertaining to this year's Clark Hot Air Balloon Fiesta in Philippines are:
Here are the hot line numbers of Hot Air Balloon Festival for those who require some assistance:
Pampanga: (045) 841-4006
Manila: (632) 633-1566
Mobile and SMS: 0916-782-2643
Hotel and Resort in Clark: 0917-520-4403 or (045) 889-5151
Restaurants, pubs and bars in Clark: 0917-520-4401 or 0917-524-0999